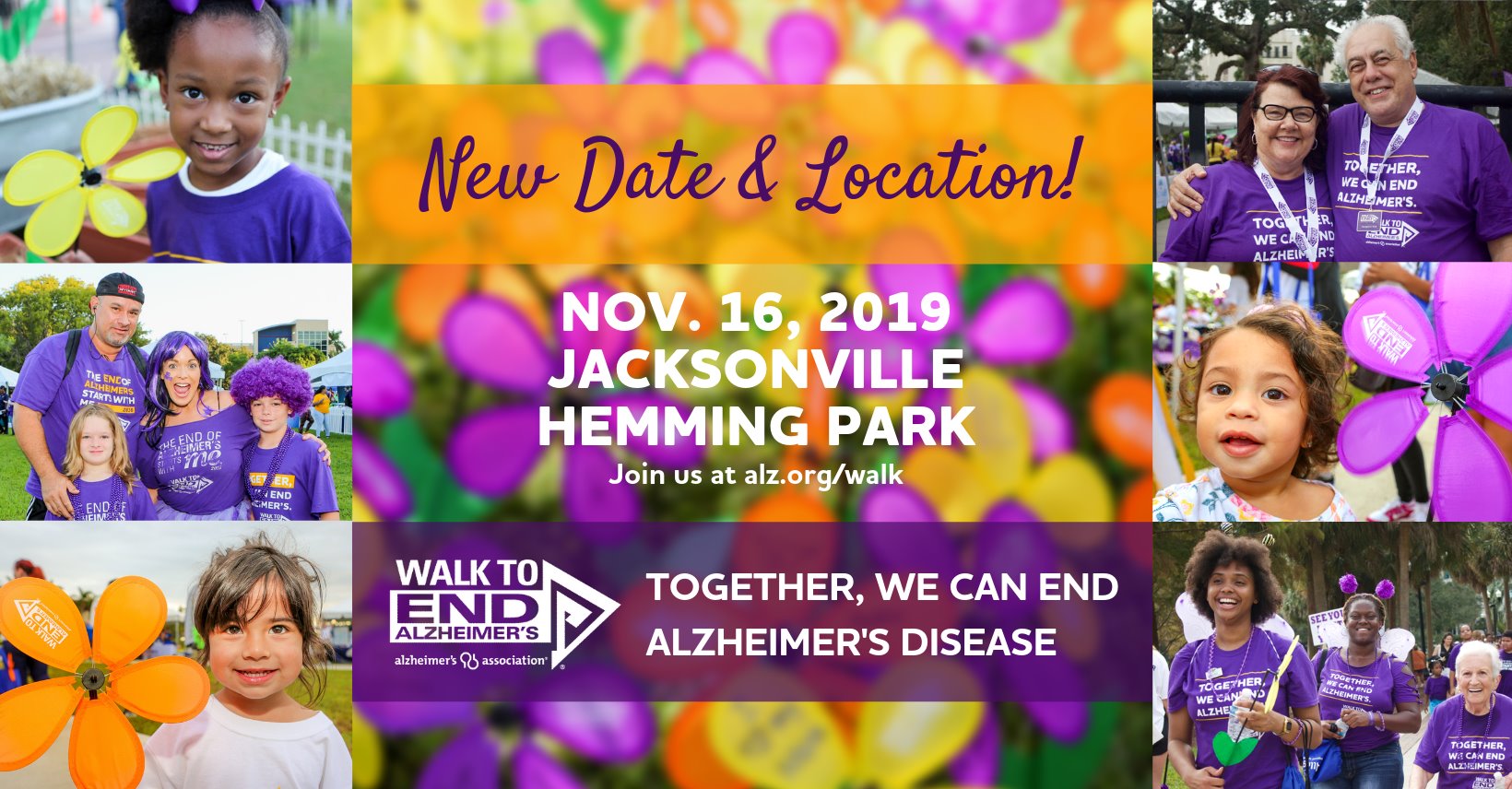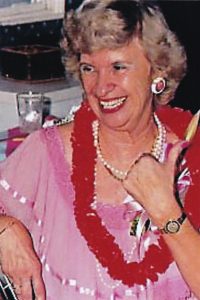 Why I Walk to End Alzheimer's
I walk for my mother, Madaline, who passed in 2002 with an Alzheimer's related dementia. In 1989, I got involved with the Walk to honor her memory. Mom was my best friend and I became her caregiver. Whenever I needed coaching or encouragement, Mom was always there with the right words. Mom did not get to enjoy my wedding, the birth of my daughter – her namesake – or enjoy the pleasures of being a grandmom. In raising awareness and through research, I hope that one day no one will have to endure the disappointment and emotional pain that consumes families with this disease.
Team Almost Home
Team Almost Home, with Jamie Glavich as Team Captain, was created to participate in the Jacksonville Walk to End Alzheimer's. The 2019 Walk will be held on Saturday, November 16, 2019 starting in Hemming Plaza, downtown Jacksonville, Florida. Check-in time is 8:00 am with the Walk start at approximately 9:00 am.
Walk Committee 
Trish and I are on the 2019 Walk to End Alzheimer's planning committee which has been meeting since the beginning of the year. We are hosting two areas this year.  I will be the host of the Champions Tent. This is a special area for the largest fundraisers to enjoy a catered breakfast before the start of the Walk. Trish will be the host of the Promise Garden Tent. This is the place to pick up a Promise Flower. Through color, these Promise Flowers represent the diverse motivation of the Walkers:  Blue – I have Alzheimer's/Dementia; Yellow – I am supporting or caring for someone with Alzheimer's/Dementia; Purple – I have lost someone to Alzheimer's/Dementia; Orange – I support the cause and the Alzheimer's Association's vision of a world without Alzheimer's; White – the first survivor.