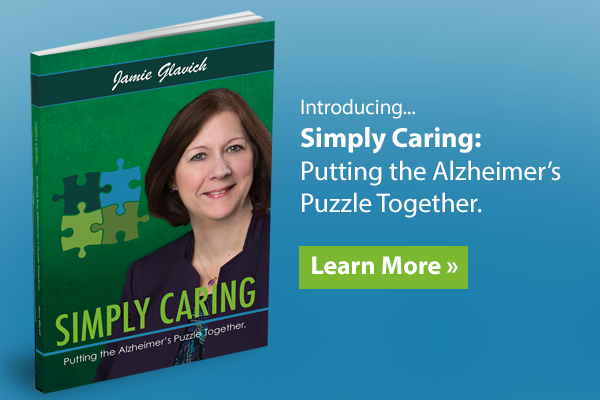 Introducing Simply Caring: Putting the Alzheimer's Puzzle Together written by Jamie Glavich.
Visit SimplyCaringBook.com
Founder of Almost Home, Jamie Glavich is on a mission to provide guidance, inspiration and resources to families dealing with the challenges of Alzheimer's and dementia.
In her book Simply Caring, she discusses key points about the disease, what to expect and how to prepare. She answers important questions and provides resources to make sense and put the puzzle together of Alzheimer's.
Questions answered include:
What should be the foundation of care?
What is Alzheimer's Disease?
What do I do when the Doctor says it's Alzheimer's?
What are my options in care?
What specific caregiving matters do I need to know?
How do I start the day?
How do I get through the day and what is Sundowning?
The day is almost over, what next?
How do I communicate and visit with my loved one?
How do I put the pieces of the Alzheimer's puzzle together?
To learn more about Simply Caring and download a free chapter of the book, visit SimplyCaringBook.com.