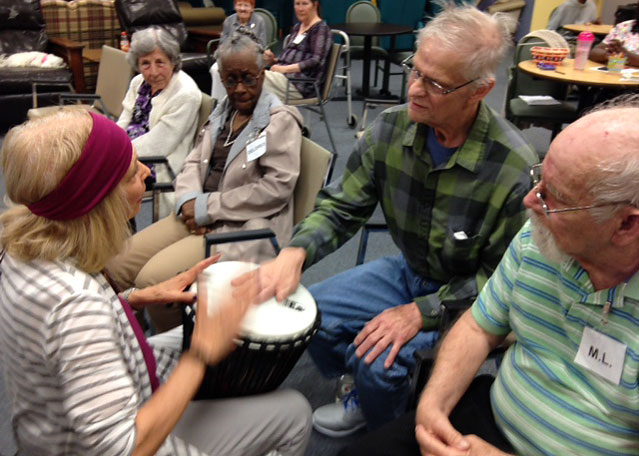 Daily activities for people living with Alzheimer's disease tend to change as the disease progresses. Alzheimer's tends to limit concentration and cause difficulties in following directions. These factors can turn simple activities into daily challenges. Individuals with Alzheimer's often don't start or plan activities on their own. When they do, they may have trouble organizing and carrying out the activity. Many caregivers state that the individual often sits in one area of the room, paces the floor, or searches for familiar objects with little interest in doing the things that had once brought meaning and pleasure to life.
By using a variety of activities matched to the person's abilities, the caregiver can help the family member enjoy his current level of skill and talent, as well as retain his sense of positive self-esteem.
Below is a link with a PDF that contains 101 ideas to help pass the time throughout the year.